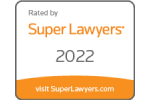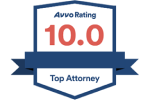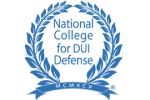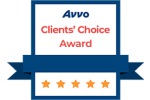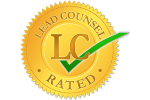 "Big Brother" Charged In Connection To WVU Fraternity Death
A story broke moments ago that shed even more light on the November death of a West Virginia University student who died at a fraternity house following a night of drinking. The student, Nolan Burch, was discovered to have had a .493 percent blood-alcohol content, which is shockingly high. The legal limit in West Virginia is .08 percent, which means that's five times the legal limit. Yes. Five. Now, the Associated Press is reporting that the student's "big brother" at the fraternity has been charged in association with the incident. According to the AP, Richard Schwartz, 20, has been charged with hazing and conspiracy to commit hazing. For many, news that hazing was, perhaps, involved in the fatality, was a long time coming – mostly because of the crazy high BAC.
For me, it was another example of how things can get out of control quickly, and how college fun can quickly morph into college crime. I've written about it extensively because I've dealt with the subject extensively. I represent WVU students who have been charged with so-called "college crimes" – offenses such as underage drinking, public intoxication, and more. And while most are misdemeanors or even summary offenses, they have a definite ripple effect. For WVU students, for example, not only will they be required to navigate the criminal court system, they will also likely have to deal with academic ramifications. Academic discipline boards have their own bit of power – they can't send you to jail, but they can suspend you from school, or even call for your expulsion.
What I'm trying to say is that it is, indeed, all fun and games until someone gets hurt, someone gets charged, or, God forbid, someone dies. And we need to make sure that our young people are absolutely aware of all this before they go off to college. As for Mr. Schwartz and his specific charges? Hazing is a serious offense – and the fact the details of the case have been splashed across newspapers all over the country makes it all the more imperative that he hire a highly skilled criminal defense attorney who understands not only the criminal court system but also how academia handles such cases.
Source: TRIB Live – 'Big brother' arrested for hazing in connection with WVU frat death
Client Reviews
Get in Touch
Fill out the contact form or call us at
(304) 381-3656
to schedule your free consultation.
1

Free Consultation

2

Available 24/7

3

Highly Rated Super Lawyer