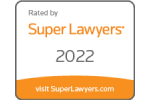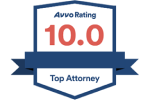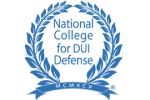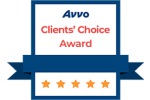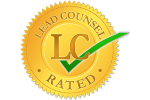 DUI Checkpoint Planned for West Virginia 68
According to news reports, a new DUI sobriety checkpoint from 10 p.m. to 2 a.m. on West Virginia 68 (Harris Highway) in Parkersburg would start. The Wood County Sheriff's Office announced this in the wake of increasing accidents due to driving under influence, particularly alcohol. It is noted that West Virginia has one of the toughest laws regarding DUI. There have been more DUI arrests in the last few years than ever before. In many other places, particularly on highways, authorities in the state already announced new sobriety checkpoints.
The new step by the Wood County Sheriff's department was believed to curb the rate of crashes by drivers under the influence of drugs and alcohol. There are also three alternative roads where there are no checkpoints. So, people who want to avoid a checkpoint can use Lubeck Road, Homewood Road, and Meldahl Road. However, people who want to use the Harris Highway have to go through a new sobriety checkpoint. Also, the Sherriff's office told the news reporter that special troopers would be there particularly to stop suspicious drivers. There were principally two reasons behind this new development of sobriety checkpoints. The first is to curb the menace of increasing crashes that happened in recent months. Authorities wanted to dissuade people from driving under the influence of alcohol.
There are strict laws in West Virginia for driving under the influence, especially for second and third-time offenders. Also, according to authorities they want to educate the public and residents about the fatality of driving under the influence of alcohol and drugs. They also seek cooperation from residents to report any suspicious driving or anyone driving under the influence. It is noted that West Virginia already has many sobriety checkpoints. These are constitutional but operational under special guidelines. Sometimes these checkpoints are called "roadblocks" or "mobile checkpoints" where authorities have full authority to stop any suspicious vehicle under the law. In many cases, highway troopers stop vehicles randomly and ask drivers for sobriety tests. Moreover, these checkpoints are not permanent and can be shifted elsewhere with a formal notice.
The U.S. Supreme Court ruled that driving under the influence was outweighed by the "privacy intrusion". The Court categorically said these checkpoints were exceptional and police could search and use seizure provisions. However, police officers have to furnish adequate reasons to stop the driver at the checkpoint. National Highway Safety Transportation Board has issued guidelines for police while doing a sobriety test. The most significant guideline is to publicize the checkpoints to the public ahead of time. All states have their own guidelines to impose DUI checkpoint rules and regulations.
It is noticeable that West Virginia has one of the toughest laws. I am a qualified and experienced lawyer who has been recognized as a member of the Top 40 Under 40 Trial Lawyers association, furthermore through consideration in the Pennsylvania Super Lawyers Rising Stars list. I was likewise named one of the 10 best criminal defense lawyers in the state of West Virginia by the American Institute of Criminal Law Attorneys, and I will battle for your rights.
Client Reviews
Get in Touch
Fill out the contact form or call us at
(304) 381-3656
to schedule your free consultation.
1

Free Consultation

2

Available 24/7

3

Highly Rated Super Lawyer