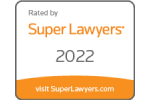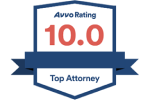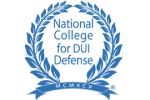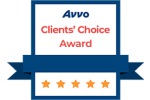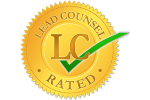 Filling Expungements Can Clean the DUI Record of College-Goers
It feels like it was just yesterday when the year had begun and now it is already April. And do you know what April reminds me of? April means it is time for all the senior years of college are coming close to their commencement day and prepare for their lives post-graduation. Now that could either mean deciding on the kind of grad school they want to take admission in or whether to apply for or accept a job opportunity and start settling down for your future plans.
The seniors must be getting sound advice from their elders now. All the teachers, mentors, parents, and even friends feel stuck while trying to give future advice to their close ones who are slowly coming out of their comfort zones of college life.
As one of the most esteemed criminal defense lawyers of Morgantown, I would also like to impart a little advice to not just my fellow Mountaineers but to all the students across the country that are embarking on this journey of the "real world." And the most primary one would be to immediately clear up a criminal record if you have any.
There can be a lot of upheavals in your college life where things can get out of hand and more so if you are studying at West Virginia University. Students might be charged with different kinds of serious offenses from unruly behavior to underage drinking and even driving under the influence of intoxicating substances.
The entire information is given on the charge and arrest then becomes a matter of public record which is also available to all the employers and grad schools where you want to send your resume or application. Once I came across a client who had almost been denied an apartment lease just due to a criminal charge which had been dismissed but was still present on his record. So, you must understand the gravity of the situation and avoid such circumstances.
This is indeed a matter of your entire life. So, such things are not good for your future, right? But there is some good news. Let me tell you about it. There are many charges which can be easily expunged in West Virginia. This means that it can be removed from your record permanently.
If you or somebody close to you is currently undergoing such a predicament, you will be pleased to know that my firm always files such expungements for all the college-goers and recent pass outs who are striving to get a clean chit. I will be more than happy to help you with whatever knowledge and expertise I have. My guidance and advice will help you understand the state laws with regard to driving under the influence and deal with the court proceedings or face the prosecutor more bravely.
So, without waiting a minute further, give me a call now. Let me know how I can be of any help to you or somebody you know who is suffering through the same situation.
Source: About to Graduate Criminal Record Better Think Expungements
Client Reviews
Get in Touch
Fill out the contact form or call us at
(304) 381-3656
to schedule your free consultation.
1

Free Consultation

2

Available 24/7

3

Highly Rated Super Lawyer