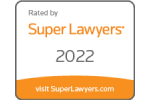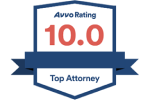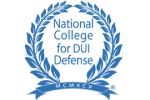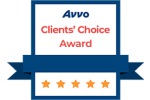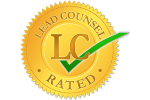 Hazing Leads to the Death of a WVU Student in the Fraternity House
Moments ago, there was an update that threw light on the death of a student from West Virginia University. This happened in November at a fraternity house after a night of drinking.
Nolan Burch, the student who died was found with a shocking 0.493 percent blood alcohol content which is extremely high when the legal limit in the state of West Virginia is only 0.08 percent. It was about five times the actual limit as per the law. Hard to believe? Yes, it was indeed five.
The latest news according to the report of the Associated Press is that the student's "big brother" at the fraternity was charged for the tragic incident. Richard Schwartz, twenty years old, has been held responsible for this death and charged with conspiring to commit the hazing as has been reported by the Associated Press.
This news regarding the hazing leading to fatality did not come as a surprise to many because most people are aware of it and expected this to come out in the open quite sooner owing to the unbelievably high content of blood alcohol. If you ask me, I would take it as another instance of how things can get out of hand in no time and how fun times in college can rapidly transform into crime scenes, jeopardizing the lives of many bright futures in this country.
Having dealt with such instances extensively on a regular basis, I have written about this subject a million times. I often represent students of the West Virginia University who have become involved in such crime scenes concerning underage drinking, public intoxication, and much more.
Although most of them are just misdemeanors or merely summary offenses, they still have a standard rippling effect. For instance, these students from the West Virginia State University will not only be asked to navigate the criminal proceedings and court system but they will also, in all probability, have to handle the academic consequences.
The disciplinary boards or committees of academics have their own place of authority with their own position and power. As a result, they can definitely suspend you from school or expel you even if they cannot actually put you in prison.
What I mean to say is that as young people, you have every right to have fun, play games, and enjoy your life to the fullest but all this sounds good until and unless someone gets charged with serious offenses, gets gravely injured, or if someone dies in the course of your fun and frolic.
So, we need to ensure that our children who form the youth of this country are actually well-informed and completely aware of the dreadful consequences of their casual attitude before they even start their college life.
And for the charges against Mr. Schwartz, hazing is undoubtedly a grave offense. And since the case details are already circulated across different newspapers throughout the country, it has become all the more important to resort to a proficient criminal defense lawyer who understands both the court proceedings as well as the way academia tends to deal with such cases.
Source: WVNS-TV – Targeted patrols help reduce fatal accidents in WV
Client Reviews
Get in Touch
Fill out the contact form or call us at
(304) 381-3656
to schedule your free consultation.
1

Free Consultation

2

Available 24/7

3

Highly Rated Super Lawyer