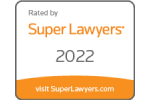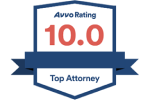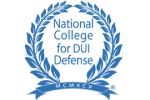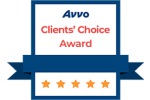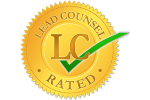 How to Party & Yet Be Safe on This St. Patrick'S Day
For most Americans, St. Patrick's Day has been a popular occasion to celebrate with your friends and family. But due to the increasing number of alcohol-induced drivers on the road, this night has become quite a dangerous one. Hence, joint efforts are being undertaken by the local, state, and federal law enforcement and highway safety officials to warn the people who plan to engage in grand celebrations and festivities this St. Patrick's Day.
For those of you who live and run a livelihood in this city, you should know that Morgantown is gearing up for several spates of arrests regarding public urination, possession of Marijuana, public drunkenness, underage drinking, and DUI.
Of course, there will be a number of police officers on their duty if any issue crops up. However, there are many overenthusiastic partygoers who are definitely people to worry about but police officials from Morgantown are also making the city ready with parking as well as traffic restrictions.
Being a criminal defense attorney of Morgantown, I surely want you to know about the criminal citations you might be facing if you party hard in public on this day. You must also be aware of the fact that you need to steer clear of parking as well as traffic restrictions.
For instance, there will be parking restrictions between 11 pm Tuesday to 5 am Wednesday in the 300 block of High Street and the 200 Block of Walnut Street in Morgantown.
There is not much to worry about. You will come to know about the areas where you can park and which areas you will not be allowed to park. In order to identify which areas will be restricted, the Morgantown Parking Authority will be bagging meters.
So, as this is a peak time for all the festivities and celebrations, you must know how to drink responsibly and definitely arrange a ride home without fail. You must not drink and drive, no matter what. You have so many prudent options in front of you. Morgantown has a gifted public transportation system and a well-articulated driver service too. You can designate a driver before drinking and hand over the car keys to him so that he can drive you home safely. Apart from your own safety, if you happen to notice someone drunk driving on the road, you must call your local enforcement official and inform him.
However, if you are actually that careless and land up with a DUI case, contact an experienced and knowledgeable criminal defense attorney immediately.
As an eminent criminal defense attorney from Morgantown who regularly deals with and represents several West Virginia University students, I would also like to say a few important things, especially for these students. First of all, keep in mind that if you get arrested, you will have to face probable school sanctions along with the criminal court system and the eventual penalties it takes into consideration.
So, don't be stupid this St. Patrick's Day and make safe arrangements before the party begins.
Source: WVU's Independent Student Newspaper – City prepares for St. Patrick's day
Client Reviews
Get in Touch
Fill out the contact form or call us at
(304) 381-3656
to schedule your free consultation.
1

Free Consultation

2

Available 24/7

3

Highly Rated Super Lawyer