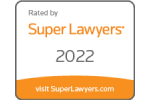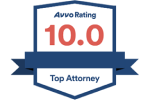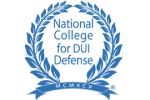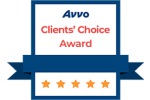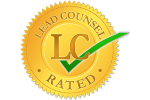 Is the Hard Liquor Ban on College Campus Enough to Curb DUIs in West Virginia?
Having been a criminal defense lawyer in Morgantown and having represented so many clients for DUI defense cases, I have become certain about one thing, kids are at the end of the day kids, immature and tactless. But sometimes they also take things too far which can spoil their whole lives.
I have graduated from West Virginia University and am now a lawyer. I regularly meet and represent WVU students subjected to college crimes like underage drinking, public intoxication, and driving under the influence. And so, I have witnessed the childish and reckless behavior of kids too many times.
But it's time we confront that the WVU has had this reputation of being a hub for alcohol-induced parties for a long time now. And with recent stories and news updates about a student losing his life after a night of partying and drinking at the fraternity house, this topic has become all the more relevant in the current scenario.
This is actually a positive thing and is much appreciated from my end. The university had suspended all the Greek activities at some point in time because there has been news and stories of some students showing a tendency to change this raging alcohol culture, in the city and especially on the campus.
I appreciate this much-needed effort and have a staunch belief that learning about the ill effects of alcohol not only on our bodies but also in our lives is an absolute necessity, given the present situation. One of the recent DUI defendants shared with me her positive feedback regarding the alcohol-safety class and informed me how valuable she had found it.
She further told me that she had no idea and could not quite understand how long alcohol would stay in her system. That is why she often drove around the campus drunk after a tiring day of hard-core partying. She was also unaware of how the blood alcohol content was calculated or in what amount of time and how many drinks actually amounted to 0.08 percent, which is the legal alcohol limit for drunk driving.
Dartmouth is another university that is also quite famous for its image of a party hub. The movie, Animal House, depicted such antics around the fraternity there. Now, this university has just made the announcement that as a measure to curb excessive drinking at the parties by the young college students, they are banning hard liquor from the campus.
They are also prohibiting pledges and probation periods for student groups. It is being considered a greater effort for preventing the pervading forces like alcohol abuse or sexual assault from destroying the peaceful ambiance on campus.
I am looking forward to knowing what will happen next regarding this decision. Will WVU also adopt similar measures to curb DUIs? And will these prohibitions work out?
While I wait for the next update, I am also quite intrigued to know your opinions on the same. What do you think as responsible parents and students?
Client Reviews
Get in Touch
Fill out the contact form or call us at
(304) 381-3656
to schedule your free consultation.
1

Free Consultation

2

Available 24/7

3

Highly Rated Super Lawyer