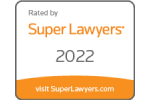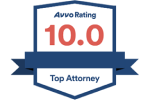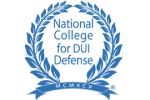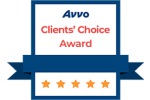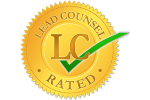 Monongalia Judge Denies Reinstatement for Suspended WVU Women'S Basketball Player
MORGANTOWN – A suspended member of West Virginia University's women's basketball team has been denied reinstatement by a Monongalia County judge.
Theresa Ekhelar filed a lawsuit March 22 against WVU and Athletics Director Shane Lyons. A 6-foot-6 senior center, Ekhelar has missed two WNIT games so far – Mountaineer victories against Rider and Villanova. She currently is serving an indefinite suspension, but she claims she is being arbitrarily punished.
Ekhelar previously served a one-game suspension in December and didn't start the next game. That was the result of an incident involving Ekhelar and her intimate partner on a school-sponsored trip. Ekhelar also had to undergo anger management and psychological counseling. The WVU Student Conduct office charged her with a violation of the student handbook, but no criminal charges were filed.
Ekhelar filed her complaint to keep WVU from enforcing the suspension until WVU Student Conduct had completed its disciplinary process. But, Monongalia Circuit Judge Philip Gaujot denied Ekhelar's request for a temporary restraining order just hours after her complaint was filed.
Ekhelar claims her inability to play in the WNIT is causing her irreparable harm because she potentially could play professionally. The lawsuit says the WVU Student Conduct office hasn't suspended her and won't take any action until the disciplinary process is complete, which could be long after the team's postseason play ends.
The school and athletic department haven't said much about the case or the reason behind the suspension.
"Theresa Ekhelar has been suspended indefinitely for a violation of team rules," the university said March 21. "No further comment will be made from WVU."
And on March 25, the university issued another statement.
"We are unable to comment on the underlying issue due to student-privacy laws. That said, the university is pleased with the court's ruling from Friday."
Sean Logue, Ekhelar's attorney, declined to discuss Gaujot's ruling.
"But, we still have to go through the WVU disciplinary process," Logue told The West Virginia Record.
Ekhelar started in 28 of the 29 games she played in this season, averaging 41 points and 4.4 rebounds per game.
She transferred to WVU from Ohio State for her junior season. She originally is from Woodbridge, N.J.
Client Reviews
Get in Touch
Fill out the contact form or call us at
(304) 381-3656
to schedule your free consultation.
1

Free Consultation

2

Available 24/7

3

Highly Rated Super Lawyer