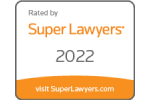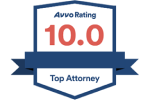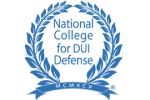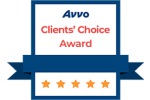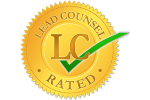 Trial Rescheduled for Morgantown Man Serving Prison Time for DUI-Related Death of Sheriff's Deputy
A new trial date has been set for a Mortantown, W.Va man serving a prison time for killing a Monongalia County sheriff's deputy after their vehicles collided following a high-speed chase on Interstate 79 in Perry Township, Greene County, Pa. The Observer-Reporter newspaper indicates the trial for Jerod Green, 37, has been rescheduled to April 15. Green, who previously pleaded guilty to four other DUI charges, reportedly had a blood-alcohol content of .189 percent, which is more than twice the legal limit for intoxication in Pennsylvania. He has been charged with driving under the influence, leaving the scene of an accident, and fleeing from Monongalia County, which police said led to the chase that killed Sgt. Todd May Feb. 18, 2002, in Greene County.
Green was found guilty in Greene County court of third-degree murder, as well as homicide by vehicle while driving under the influence and other charges, according to the Observer-Reporter newspaper. According to testimony, West Virginia sheriff's deputies pursued Green after he reportedly fled from a traffic stop involving a hit-and-run crash that happened earlier that night. When police stopped Green's vehicle, he first denied hitting the other vehicle but later changed his storytelling to police he was there, but that the crash wasn't his fault. Then, when an officer attempted to turn off the ignition, he allegedly sped off.
From Logue Law Firm's Sean Logue: It is important to note this is far from a typical first-time DUI case, where the defendant would be eligible for inclusion in what is known in West Virginia as the DUI deferral program. In this case, the defendant, Jerod Green, isn't just another college student who police pulled over and ultimately arrested for drunk driving. Instead, Mr. Green stands accused of ramming a police vehicle, which killed an officer, while operating a motor vehicle under the influence of alcohol. Because of the seriousness of the charges levied against him, Mr. Green will face much heftier penalties.
While it is important that all people charged with DUI hire competent, experienced counsel, it is even more imperative in tragic, high-profile cases such as this one. Only a superior attorney will be able to help defendants such as these overcome inherent biases that stem from the tragic details of the case. I am a seasoned, experienced attorney who has been distinguished not only as a member of the Top 40 Under 40 Trial Lawyers organization but also through inclusion in the Pennsylvania Super Lawyers Rising Stars list – and I will fight for your rights if retained.
Source: Observer Reporter – W.Va. trial rescheduled in Greene County DUI crash
Client Reviews
Get in Touch
Fill out the contact form or call us at
(304) 381-3656
to schedule your free consultation.
1

Free Consultation

2

Available 24/7

3

Highly Rated Super Lawyer