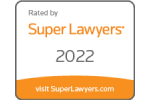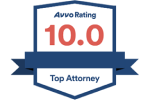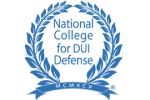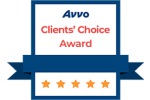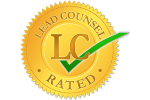 West Virginia 911 Dispatcher Charged With DUI After Crash
Martinsburg police recently charged a Berkeley County 911 emergency dispatcher with driving under the influence involving drugs after police said he crashed his vehicle into a parked car, according to the Herald-Mail. Police said Thomas Allen Comfort, 34, of Inwood, had glassy eyes, that his speech was impaired and that he appeared to be unsteady on his feet, the news agency reported. He reportedly failed field sobriety tests at the scene of the crash. Police found prescription Tramadol and 16 Clonazepam tablets in Comfort's possession, according to the Herald-Mail. Comfort was placed on administrative leave from his job pending further investigation, according to the report.
Attorney Sean Logue's Take
This case is typical of a new trend in DUI law – drug DUIs. For Mr. Comfort, the charge was based on police discovering prescription pills in his possession, which should be a warning to other motorists out there: Medicine prescribed by a doctor may make you incapable of safe driving, even if you are taking them as directed. For this reason, I, as a general rule, advise my clients – and motorists in general – to refrain from taking pain killers or other prescription drugs and getting behind the wheel of an automobile. Mr. Comfort's case is also illustrative of another thing I tell clients: That nobody – even a 911 dispatcher – is immune from being charged with drinking and driving if police have reason to believe they are impaired. I would be interested to see if Mr. Comfort submitted a blood test. If a blood sample was not taken, Mr. Comfort could have a defense because glassy eyes and impaired speech alone do not prove he was driving while impaired.
All that being said, Mr. Comfort needs a qualified DUI attorney to represent his interests in court. I am a seasoned, experienced attorney who has been distinguished as a member of the Top 40 Under 40 Trial Lawyers organization, and also through inclusion in the Pennsylvania Super Lawyers Rising Stars list. I was also named one of the 10 best criminal defense attorneys in the state of West Virginia by the American Institute of Criminal Law Attorneys, and I will fight for your rights if retained.
Source: Herald Mail Media – Berkeley Co. dispatcher charged with DUI after crash
Client Reviews
Get in Touch
Fill out the contact form or call us at
(304) 381-3656
to schedule your free consultation.
1

Free Consultation

2

Available 24/7

3

Highly Rated Super Lawyer