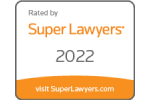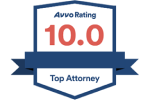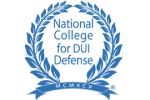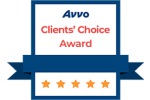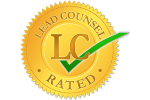 What Factors Can Elevate Your DUI Charges to a Felony?
When you are charged with DUI, the surrounding incidents and events can have huge effects on your arrest and case. The severe incident can lead to more severe potential legal complexities. A DUI charge is a misdemeanor. But with aggravated circumstances surrounding the incident, can lead to a felony in West Virginia. There are varied circumstances that can lead to such serious outcomes. That is why once you are charged with DUI, getting in touch with a Morgantown DUI lawyer will help you to proceed in the right direction.
At Mountaineer Criminal Law Group, we have handled such cases in the past and have been successful in getting the most favorable outcomes for our clients. Our Morgantown criminal lawyer can help you properly understand the consequences and guide you in the legal battle.
The Factors That Elevate the Case of Misdemeanor to a Felony
A general misdemeanor can lead to a felony when the circumstances are really serious. The following factors can lead to turning your DUI misdemeanor into a felony:
Extremely elevated blood alcohol concentration or BAC
DUI that has resulted in serious injuries
Multiple DUIs
DUI charges with a minor in the vehicle
DUI charges, with charges for driving the car with a suspended/revoked license
When you are driving under the influence, you are putting your and everyone's life on the road at risk. Hence, the authorities will not hesitate at all to file elevated charges according to the surrounding circumstances. For a felony, you will get fines, probations, and imprisonment. And for a misdemeanor, you will get a fine, license suspension, rehabilitation, and jail time. Clearly, a felony can lead to keeping you off the road for a longer time which the authority will want. In a situation like this, our Morgantown DUI lawyer can help you.
When you find yourself in a case like this, you might feel completely hopeless. But when you are hiring a Morgantown criminal lawyer, they can help you with their strategies to change the potential circumstances for you. Your charges can get reduced or dismissed completely.
Connect With Us Today
At Mountaineer Criminal Law Group, our Morgantown DUI lawyer will listen to your case diligently and ensure you get the most favorable outcome. For more details on such cases or for a free consultation, call us now.
Client Reviews
Get in Touch
Fill out the contact form or call us at
(304) 381-3656
to schedule your free consultation.
1

Free Consultation

2

Available 24/7

3

Highly Rated Super Lawyer