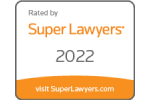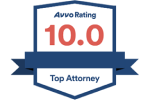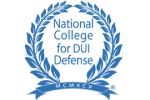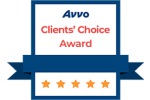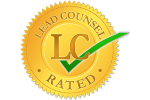 Bobby Dale Earnhardt Arrested for DUI in West Virginia
On August 13, 2013, the grandson of legendary NASCAR driver Dale Earnhardt was arrested in Charleston, WV for a suspected DUI. According to WCHS 8, Bobby Dale Earnhardt was pulled over for making a wide turn at a high rate of speed at night.
During the police encounter, Earnhardt's eyes were glassy, his speech was slurred, an odor of alcohol emanated from his vehicle, and he admitted to drinking before driving. Reportedly, Mr. Earnhardt's blood alcohol level (BAC) was .193, way over the legal limit of .08.
My thoughts on this arrest are as follows: First, in today's climate, with prosecutors and police trying to be tough on crime, and with public watchdogs like Mothers Against Drunk Driving (MADD) breathing down elected prosecutors' necks, there is no such thing as "special treatment" in DUI cases. Not for our community leaders and not for celebrities. No one should ever feel that their position in life will entitle them to a free pass on driving while impaired.
I have been told by more than one prosecutor that it is easier to reduce a Malicious Wounding charge to a Simple Assault than it is to convert a DUI to a Reckless Driving.
Second, while the time of the arrest was not mentioned in the news article, it was in the evening on a Monday night. You need to know that the police attend special training classes to look for DUIs, and are taught that evening hours are the best time to catch people driving drunk-the later the better.
Even NASCAR-quality drivers should not attempt to drive during these hours, even if they think they are borderline impaired, because any traffic violation will be given the highest degree of scrutiny by the police. Mr. Earnhardt is alleged to have made a wide turn at a high rate of speed, but while I believe the police should have followed him to gather more information to establish probable cause for the stop, it is difficult to find a judge who would agree with me (especially given that his BAC was so high).
Bottom line, the police will not give a pass on a simple traffic violation in the late hours of the evening. Third, the officer did a good job establishing cause to remove Earnhardt from his vehicle. Glassy eyes, slurred speech, and an alcohol odor are all classic signs of a possible DUI. Even without these clues, Mr. Earnhardt admitting to drinking before driving is likely enough to cause to ask Mr. Earnhardt to perform admissible standardized field sobriety testing (walk-and-turn and one-legged-stand tests).
Drivers need to be aware that any acknowledgment of drinking before driving can and likely will result in being removed from the vehicle for testing. However, I am curious to know why the article did not mention the results of the field sobriety testing.
Lastly, I would like to highlight an absurdity of West Virginia law: Because he had a BAC above .15, Mr. Earnhardt is not eligible for the DUI Deferral Program. This law, passed in 2010, allows for an ultimate dismissal and expungement of the DUI so long as the following factors are met:
The driver has an alleged BAC that is less than .15
No prior DUI convictions
No prior DUI suspensions
The driver doesn't hold a CDL
No other DUI charges have been alleged (Drug DUI, DUI with a minor present, DUI causing an injury)
To successfully complete the program, the driver would also have to attend alcohol safety classes and have an ignition interlock (blow-and-go device) installed in his vehicle. Ultimately, Earnhardt is not eligible for the above-described program because his BAC was .193. It's my opinion that BAC should be irrelevant for admission into the deferral program.
People make mistakes, especially college-aged young people. A DUI conviction has serious ramifications, including extreme difficulty getting a job in law enforcement or with a government entity. By virtue of this law being passed, we as a society agree that it is in all of our best interests to give one free pass to DUI defendants who can complete the safety classes and blow-and-go requirement. Why then put an artificial limit on who gets into the program?
Earnhardt should hire an experienced criminal attorney whose practice has an emphasis on DUI law in order to get the best results possible (including possible admission into another type of deferral program). I have handled over 250 DUI cases in Morgantown and throughout West Virginia and western Pennsylvania, and will fight for your rights if retained.
Source: WCHS-TV News
Client Reviews
Get in Touch
Fill out the contact form or call us at
(304) 381-3656
to schedule your free consultation.
1

Free Consultation

2

Available 24/7

3

Highly Rated Super Lawyer