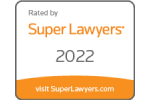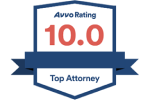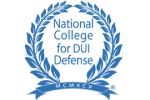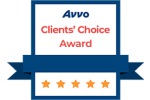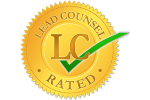 Teenager Charged With DUI Causing a Crash Into a School Bus Full of Children on 4/20
A horrible incident happened in Greenbrier County of West Virginia today. News agencies have reported that a teenager has been charged with a DUI leading to severe injuries after he plowed into a school bus full of children on Monday.
According to what he told the police, Eighteen-year-old Andrew Thomas Davis was apparently distracted by another driver so he could not see the school bus ahead of him had come to a stop, says a trusted news report.
The news reports clearly indicate that a major portion of Davis' car was under the bus. Children on the bus have undergone injuries including some people who have been taken to an area medical facility for treating certain indefinite injuries.
So, now coming back to the question, was he day drinking? Or was he still drunk from the night before? How did he land up with the DUI charge?
It is true that I, an esteemed criminal defense lawyer of West Virginia have not seen the criminal complaint personally but it seems like Davis had been charged with DUI causing injury after having confessed to the police that he had smoked pot many hours before the crash began.
Now for the record, if you remember Monday was the so-called weed-enthusiast holiday, more commonly known as the 4/20. It is really painful and disappointing to be writing a blog, warning people and telling them to be safe when they decide to smoke up on 4/20 or any other day of the year. And that too with such unfortunate examples of what might happen when a person is not as sensible and careful as he should have been.
So, Davis is certainly in deep trouble and in need of an efficient and reliable criminal defense lawyer who thoroughly understands and knows the state laws related to DUI and can guide him through the entire process of DUI defense.
Driving under the influence of any drug or alcoholic substance is definitely bad but the charge of DUI leading to injuries is much worse. And when a man has been accused of colliding with a bus full of children, causing injuries to some of them, it is a far worse situation because it will fetch the sympathy of neither the prosecutor nor the judge.
If you are ever charged with such offenses, you must remember that before confessing anything to the police like "Yeah, I had been smoking pot just before the crash occurred," you must have a word with your lawyer first. Such statements can really go against you and it might be extremely difficult for even a proficient lawyer to fight your case.
Anyone who commits a DUI causing bodily injury to another person in West Virginia generally faces jail time from one day to even one year. He or she may also be imposed a fine of $1,000 to $2,000. And the revocation period for the driver's license is two years.
So, make sure you don't drink and drive and steer clear of smoking any kind of drugs before getting behind the wheels of your car.
Source: WVNS-TV – Greenbrier County Teen Hits Bus Loaded with Children
Client Reviews
Get in Touch
Fill out the contact form or call us at
(304) 381-3656
to schedule your free consultation.
1

Free Consultation

2

Available 24/7

3

Highly Rated Super Lawyer