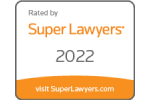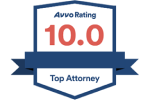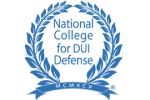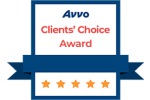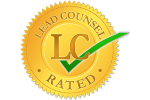 Why Do We Need Distracted Driving Month Awareness in West Virginia?
Being a criminal defense attorney, constantly representing people in Pennsylvania and West Virginia, I am always driving to and fro. And let me tell you, some of the things I have seen are seriously quite frightening.
Try and imagine a man using the steering wheel as a stand for spreading out the newspaper, a woman plucking her eyebrows while driving on the highway, or a teenager gorging on a burger and texting while driving on a four-lane. Yes, you read that right. I have seen them with my own eyes. And now we can have a whole month to lament such bad driving habits. April has been referred to as national Distracted Driving Awareness Month.
Are you wondering if it is a little too much to dedicate an entire month to this kind of awareness? Well, what have you got to say about this? About 421,000 people faced severe injuries during a motor vehicle accident owing to the carelessness of a distracted driver. Or what will you say regarding how the visual-manual tasks like changing the radio station or dialing the phone can cause greater risks of accidents?
This kind of distraction is no longer restricted to merely texting and driving. This is basically any kind of activity that takes away your attention from a particular task when you are behind the wheels of your car. It could be anything starting from texting on the phone, reading a map, checking the GPS directions, fidgeting with the radio controls, grooming themselves, eating, or simply chatting with other fellow passengers, etc.
Trust this friendly and helpful criminal defense attorney when I say that you don't want to be charged with distracted driving cases neither in Pennsylvania nor in West Virginia. I have been there and it is not a nice place to be in.
I would advise you to always be cautious. Another point to remember is you must know more about the law. For instance, the Pennsylvania state laws completely prohibit texting when you are driving the car and this applies to anyone driving the car, irrespective of what age they are.
In West Virginia, the laws on distracted driving are slightly more stringent. Drivers of all ages are not only prohibited from texting and driving, all the drivers regardless of age have a ban on using handheld devices. And for the drivers who have just started driving and are relatively inexperienced are not allowed to use both handhelds as well as hands-free devices in West Virginia.
For people who are not familiar with what that means, a new driver or a novice one is somebody who, irrespective of his age, still has a learner's permit or possesses an intermediate license. So, you must always be mindful while driving and take the rules and regulations into consideration for a legally viable and healthy driving experience.
However, in spite of such measures, if you are charged with distracted driving issues or a DUI, you can definitely get in touch with me for expert advice and proper guidance.
Source: NHTSA – Distracted Driving
Client Reviews
Get in Touch
Fill out the contact form or call us at
(304) 381-3656
to schedule your free consultation.
1

Free Consultation

2

Available 24/7

3

Highly Rated Super Lawyer