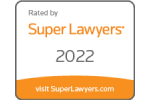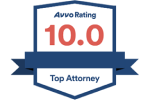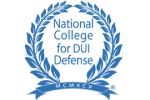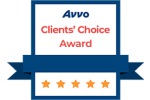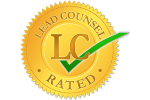 WVU Women's Basketball Player Fighting Suspension; Restraining Order Request Denied
West Virginia University suspended senior women's basketball player Theresa Ekhelar for a violation of team rules.
In a statement released prior to the team's win last Thursday against Rider University in the WNIT, the university said, "Theresa Ekhelar has been suspended indefinitely for a violation of team rules.  No further comment will be made from WVU."
In an effort to continue playing, Ekhelar filed a lawsuit against WVU, but Monongalia County Circuit Judge Phillip Gaujot denied a restraining order request that would have put her suspension on hold.  Ekhelar's attorney, Sean Logue, told 12 News he had no further comment on the situation.
The complaint for injunctive relief and temporary restraining order states that on November 27, 2018, an alleged incident happened between intimate partners on a school sponsored trip, but no criminal charges have been filed.  As a result of that incident, the WVU Athletic Department ordered Ekhelar to serve a one game suspension, according to court documents.  Ekhelar was also prevented from starting a second game, and she was instructed to undergo anger management and psychological counseling.
Court documents go on to say that WVU Student Conduct became involved and conducted an investigation.  This led to the filing of a charge against Ekhelar of a violation of the student handbook.  WVU Student Conduct has not suspended Ekhelar and will take no action until the disciplinary process concludes, according to court documents.
Court documents said Ekhelar has been suspended indefinitely from the women's basketball program based on the filing of the charge by WVU Student Conduct.  WVU Student Conduct has made no formal findings, and Ekhelar has not had an opportunity to exercise her due process rights, which includes presenting evidence, confronting her accuser and potentially rebutting the charge, according to court documents.
Further, the complaint said the arbitrary double punishment on Ekhelar deprives her of her liberty interest in her good name, reputation and integrity; and her property interest in future employment, as she could potentially play professional women's basketball.  It also states that Ekhelar has had no violation of any law or student code in her time at WVU.
The complaint sought to allow Ekhelar to compete immediately in the WNIT tournament, which is ongoing and will conclude on April 6.  At the time of the filing, WVU had advanced to the second round of the tournament.  The Mountaineers have since advanced to the third round.  The complaint argues that Ekhelar will suffer irreparable harm if she is unable to participate in the tournament, and had sought to prevent WVU Athletics from enforcing the suspension until the disciplinary process is completed, according to court documents.
After Judge Gaujot denied the restraining order request, WVU University Relations/Communications Director of News April Kaull issued a statement saying, "We are unable to comment on the underlying issue due to student-privacy laws.  That said, the University is pleased with the Court's ruling from Friday."
Client Reviews
Get in Touch
Fill out the contact form or call us at
(304) 381-3656
to schedule your free consultation.
1

Free Consultation

2

Available 24/7

3

Highly Rated Super Lawyer