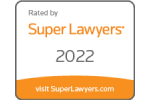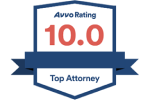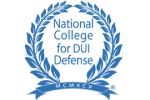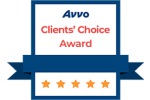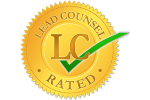 Buckwild Cast Member Arrested for DUI in West Virginia
WBOY Channel 12 is reporting that "Buckwild" cast member Joseph Patrick Mulcahy was arrested earlier this month in Charleston, WV for DUI, Reckless Driving, and related charges.
Court documents report that the arrest stemmed from an investigation made by WV State Police into a roll-over style accident. Firefighters at the scene told the troopers that the driver of the rolled vehicle was taken home by his father. The troopers "advised" the father to get his son, which he did.
The report goes on to say that the driver-Mulcahy made many incriminating statements, including that he panicked, was scared, and fled after the crash. Mulcahy is said to have refused field sobriety testing but submitted to chemical testing. The preliminary breath test was reported to result in a .205% blood alcohol level (BAC), and the secondary testing resulted in a .187% BAC.
I have many thoughts about this report. First, you need to be aware that the police have two jobs to do, keep the public safe and investigate crimes. The right you have heard recited so many times, the right to remain silent ("and anything you say can and will be used against you") is important.
Here, the police were investigating a possible crime at the outset of the encounter with Mulcahy's father. The father had no legal obligation to deliver his son to the police. Furthermore, he should not have made statements to the police without the advice of an attorney. Basically, the father and son built the troopers' case for them by acting without an attorney.
What if the father didn't deliver his son to the troopers and no statements were made? It would have been hard for the troopers to prove essential elements of the DUI (impairment and operational control of a motor vehicle). If you believe you are the target of an investigation, you should consult with an attorney before interacting with the police. Second, the difference between the preliminary breath test and secondary testing only further enhances my belief that the testing machines are not reliable.
As far as the preliminary breath test goes, it is only admissible to show the presence of alcohol for probable cause to request secondary testing. Its reading is not admissible because it is not warranted to provide any kind of accuracy. Assuming that the secondary testing was done with a machine, my thoughts are that it should be warranted to provide an accurate test (which I have not seen for any of the machines) and that many times they break or don't even register a reading.
The repercussions of a DUI conviction are severe and shouldn't be left to a machine to determine. Recently, a judge in Harrisburg, PA made a ruling that the Intoximeter machine is not accurate for BACs above .15. If you were to discuss this issue with an expert, I believe you would learn that there are so many variables in these machines, including user error, that it's easy to get a result that is just not accurate.
Lastly, I would like to highlight an absurdity of West Virginia law: Because he had a BAC above .15, Mr. Mulcahy is not eligible for the DUI Deferral Program. This law, passed in 2010, allows for an ultimate dismissal and expungement of the DUI so long as the following factors are met:
The driver has an alleged BAC that is less than .15
No prior DUI convictions
No prior DUI suspensions
The driver doesn't hold a CDL
No other DUI charges have been alleged (Drug DUI, DUI with a minor present, DUI causing an injury)
To successfully complete the program, the driver would also have to attend alcohol safety classes and have an ignition interlock (blow-and-go device) installed in his vehicle. Ultimately, Mulcahy is not eligible for the above-described program because his BAC was .187.
It's my opinion that BAC should be irrelevant for admission into the deferral program. People make mistakes, especially college-aged young people. A DUI conviction has serious ramifications, including extreme difficulty getting a job in law enforcement or with a government entity. By virtue of this law being passed, we as a society agree that it is in all of our best interests to give one free pass to DUI defendants who can complete the safety classes and blow-and-go requirement. Why then put an artificial limit on who gets into the program? Mulcahy should hire an experienced criminal attorney whose practice has an emphasis on DUI law in order to get the best results possible (including possible admission into another type of deferral program).
I have handled over 250 DUI cases in Morgantown and throughout West Virginia and western Pennsylvania, and will fight for your rights if retained.
Original Story: WBOY Channel 12: Buckwild cast member arrested for DUI
Client Reviews
Get in Touch
Fill out the contact form or call us at
(304) 381-3656
to schedule your free consultation.
1

Free Consultation

2

Available 24/7

3

Highly Rated Super Lawyer