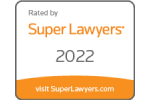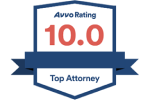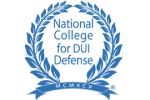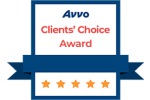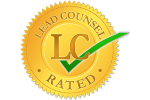 Grant From the Governor Spurs DUI Patrols in West Virginia
DUI is a serious offense in all states of America owing to its tremendous impact on not only the convict but also on the victim and his family members. If you are charged with such severe charges and if you are found to be guilty, you may be subjected to jail time for a considerable period of time or imposed with huge fines. And if you are convicted of causing fatal injuries, it can destroy your future completely.
So, what is the solution to this? Even after strict laws and several examples of massive punishment, people don't learn. The increasing number of DUIs in not only West Virginia but all over America is really surprising. As I have said many times before, my convictions got, even more, stronger after reading a recent study that shows how better enforcement can lead to lesser cases of DUI and traffic infractions.
Due to a cash infusion in the form of a grant from the governor's Highway Safety Program, there has been an enforcement attack in Farmington, West Virginia.
This grant was spent on extra patrol vehicles and added patrols by the police department of Farmington.
This clearly indicates that there were indeed a number of cops looking for DUI as well as speeding cases. And along with that, they were also on the lookout for infractions like texting while driving, not putting on a seatbelt, etc.
This initiative was operated more seriously throughout the beginning of the month and a serious measure was taken in April to combat the distracted driving issue.
According to the police of Farmington, they will not only be on the lookout for arresting drunk drivers but everyone else who does not abide by the standard traffic rules. The additional patrols and unmarked cars will prove to be useful for the town in several ways.
And needless to say, I am in complete agreement with the Farmington police. But as a friendly neighbor and a criminal defense attorney of Morgantown, I must warn everyone who lives in this town, works,s or drives through this area. They have to be a little more careful now whenever they are passing through Farmington.
If you abide by all the rules, it is a win-win situation for all of us. And if you don't, you will be the person to get pulled over in this enforcement attack and then require an attorney like me to get you out of such serious charges against you. Only when you resort to proper legal help, you will understand the state laws and will be able to deal with the court proceedings.
So, better stay cautious while driving on the road. And if by chance, you get caught up in any issue, right from a DUI, reckless driving attitude, a ticket for speeding, etc, you can always get in touch with me. I will try to the best of my legal expertise and knowledge to provide you with the most efficient advice for your case.
Source: WBOY – Farmington Police Dept. Receives State Funding, New Vehicle
Client Reviews
Get in Touch
Fill out the contact form or call us at
(304) 381-3656
to schedule your free consultation.
1

Free Consultation

2

Available 24/7

3

Highly Rated Super Lawyer