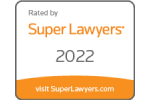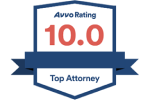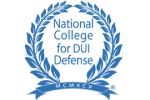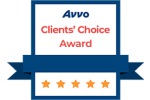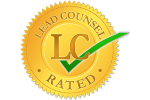 Plaintiffs Filed Civil Lawsuit Against Barto – The Pedophile Pediatrician in Johnstown
Anonymous plaintiffs have filed a civil lawsuit against two employers of Johnnie Barto, the pediatrician from Johnstown who got arrested in March 2018 for assaulting 31 children, most of them were his patients. According to the lawsuit, the employer knew that Barto was a serious threat to the patients and they still allowed him to practice medicine and protected him.
Five former patients are seeking damage from the two employers of Barto while the pediatrician is sentenced to at least 79 years of imprisonment for sexually assaulting 31 minors.
The lawsuit alleges Laurel Pediatric Associates for knowing about Barto's activities for two decades and yet allowing him to treat the patients and molest them while doing so. There was no comment received from the clinic.
The plaintiffs include one John Doe and Four Jane Does who have sued Conemaugh Memorial Hospital too where Barto gets privileges. In a statement released from the hospital, they condemned Barto's crime and said that the hospital was not aware and has nothing to do with it.
Sarah Klein, the famous Johnstown sexual abuse lawyer held a press conference where she said, "We're really just getting started." Klein is a reputed lawyer who is also a survivor who first spoke up about the abuse of Larry Nassar who was her former team doctor while she competed in the Olympics as a gymnast. She also said, "There's a massive problem in the medical community here and in other places, and we're going to insist on change that makes children safe."
In 2000, the allegations of assaulting two young girls in 1990 came into the light, and Barto was called to face administrative charges to the Pennsylvania Board of Medicine. This was a chance for the state to put a stop to what he was doing and yet the state missed it. Barto was allowed to keep practicing while the regulators decided that the charges against him were "incongruous to his reputation."
As Barto was a well-known pediatrician in Johnstown and help an important post as a member of the school board, no one believed these charges. As Barto said to the authorities, he felt "invincible" after the medical board cleared him. And he kept on assaulting minors till he was arrested in January 2018.
The civil lawsuit also alleged that the colleagues of Barto were "on notice that Barto presented an unreasonably high risk of harm to his minor patients, and yet through silence, acquiescence, denial, and misrepresentation they failed to act in any way to protect Barto's minor patients,"
The names of two other health providers came into the light in this respect, namely, pediatrician Dr. Elaine Confer and nurse practitioner Bradley Callihan, who still work at Laurel Pediatrics.
In another incident in October 2018, Barto assaulted a 10-years-old boy and his 8-years-old sister. The mother of these kids confronted Dr. Confer who was their regular pediatrician. Confer confirmed that she had been informed previously about Barto's inappropriate conduct with children," and promised "they would speak with him again about his 'odd bedside manner.'" However, she did not take any steps in real.
Another case has come up that dates back almost a decade where Barto with nurse Callihan and an unidentified office manager conducted unnecessary breast and genital exams on a 16 years old girl. The lawsuit claims that Callihan and the office manager said that Barto was being "thorough" and the parents of the girl would be telling a different story glorifying Barto if a mass was found in this case.
Client Reviews
Get in Touch
Fill out the contact form or call us at
(304) 381-3656
to schedule your free consultation.
1

Free Consultation

2

Available 24/7

3

Highly Rated Super Lawyer