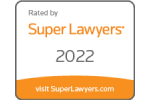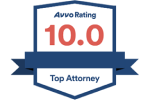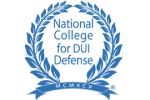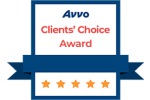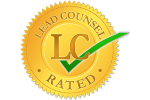 Reynoldsville Fugitive Fails to Appear for Federal Sentencing
CLARKSBURG — A Reynoldsville woman has failed to appear for another court hearing.
Nioka Lynn "Nikki" Wriker, 33, on Thursday didn't show for a sentencing hearing in a federal case in which she had pleaded guilty to aiding and abetting distribution of bath salts.
Before that, she failed to show for her probable cause hearing in Harrison County Magistrate Court on a charge of possession with intent to deliver bath salts.
Wriker also is alleged to have missed counseling sessions, as well as failing to report to the federal probation office as required.
Wriker's federal lawyer, Scott Shough, told U.S. District Judge Irene M. Keeley that he unsuccessfully attempted to contact his client by writing her and by calling three phone numbers.
U.S. Magistrate John S. Kaull previously issued an arrest warrant for Wriker, so Keeley didn't issue another warrant. The judge continued Wriker's sentencing hearing until she turns herself in or is apprehended by the U.S. Marshals Service.
Wriker had pleaded guilty in the Greater Harrison Drug and Violent Crimes Task Force federal case in November before Kaull, accused of wrongdoing March 4, 2013, in Clarksburg.
She was free on bond in that case when she was picked up earlier this year by the Harrison County Street Crimes and Drug unit on the new state possession with intent to deliver bath salts count. She bonded out on that charge before federal authorities could seek to detain her.
Wriker probably has lost any benefit in her federal sentencing for pleading guilty, but that might amount to only a matter of months.
By not appearing for court, she could face additional charges that could significantly add to her sentence, and also is building a record that could severely hinder her ability to post bond if she's arrested later in life.
Assistant U.S. Attorney Shawn Morgan represents the government in Wriker's case.
Also:
— Clarksburg attorney Jason Gain continued to build his reputation as a criminal defense advocate Thursday, with client Larry Douglas Morris acquitted on charges of burglary and grand larceny.
Harrison County jurors deliberated throughout much of the afternoon before finding Morris, 48, of Summit Park, innocent. Morris had been accused of helping Floyd Aki Sager III steal a truck hood, tires and rims from an Anmoore garage.
Sager, 29, of Summit Park, pleaded guilty earlier this month to grand larceny, as well as to an unrelated drug charge. He is awaiting sentencing.
Representing a different defendant, Gain also recently prevailed on a search warrant suppression motion in circuit court. That resulted in the drug charges against his client being dropped, and also paved the way for a codefendant represented by a different attorney to withdraw his guilty plea and seek dismissal of the charges.
— A 46-year-old Clarksburg man accused of violating his federal supervised release by allegedly threatening his ex-girlfriend and a male with a tire iron has been sentenced to six more months behind bars by Keeley.
Assistant Defender Katy Cimino had asked the court for a lesser sentence, while Morgan had sought an additional year for William "Bill" Crayton.
Keeley said the allegations were serious. But in rejecting the government's recommendation, the judge noted that Crayton is innocent until proven guilty of the brandishing, trespassing, second-offense domestic assault and assault charges in Harrison County Magistrate Court.
Crayton also will have to spend 30 more months on supervised release once he completes the jail term, Keeley ruled. The defendant is to receive anger management counseling during that period, the judge ruled.
Crayton began serving supervised release last May 20 after discharging a 46-month federal prison sentence for being a felon in possession of firearms. In that case, the government had alleged he helped fence stolen guns despite prior convictions for grand larceny (1991, Ritchie County) and armed robbery and burglary (1991, Doddridge County).
State Police corporals Baron Claypool and Mark Waggamon, and Trooper Ken Parker, investigated the pending Harrison County Magistrate Court charges.
— Keeley sentenced multiple other individuals Thursday.
The judge sent John H. Goff Jr., 43, of Clarksburg, to prison for 2 1/2 years, followed by 3 years of supervised release, for aiding and abetting distribution of methamphetamine. The Greater Harrison Drug and Violence Crimes Task Force investigated. The attorneys were Morgan and Cimino.
Keeley, noting post-arrest rehabilitation efforts by Rodney W. Swiger and Brian M. Barnes, placed them on probation for 2 years.
Swiger, 46, of Clarksburg, represented by Craig Erhard, was convicted of aiding and abetting distribution of bath salts in a Harrison County drug task force case. Barnes, 34, of Clarksburg, represented by Deandra Burton, was convicted of aiding and abetting distribution of methamphetamine, also in a drug task force case.
Morgan was the government's lawyer in the Swiger and Barnes cases, as well as in the sentencings of Hazelton medium security prison inmates Marcus Brown, 27, and Samuel Bynum, 24.
Brown and Bynum had pleaded guilty to aiding and abetting use of mail to facilitate a drug trafficking crime. They were accused of having someone mail them heroin that they intended to distribute to inmates.
Represented by Sean Logue, Brown had 6 months added to his term of 10 years from Washington, D.C., where he was convicted of perjury and obstruction of justice in a gang-related case.
Represented by Federal Defender Brian Kornbrath, Bynum also got 6 months added to his term of 207 months from the District of Maryland for carjacking-related crimes.
Another defendant represented by Kornbrath, Arthur Sean Warner, 43, of Morgantown, was sentenced to 12 years and 7 months in prison, followed by 3 years of supervised release, for possession with intent to distribute crack cocaine. Assistant U.S. Attorney Zelda Wesley represented the government in the Mon Valley Drug and Violent Crimes Task Force case.
— John A. Burdette, 30, of Marietta, Ohio, pleaded guilty Thursday before Harrison County Circuit Judge John Lewis Marks Jr. to soliciting a minor via computer.
Burdette will be sentenced in May in the case investigated by Bridgeport Police Lt. Gary Weaver, according to the office of Harrison County Prosecutor Rachel Romano.
— Robert J. Gongloff, 25, of Weirton, has been charged in federal court with production of child pornography, according to U.S. Attorney William J. Ihlenfeld II.
Originally from Terra Alta, Preston County, Gongloff allegedly produced numerous images and videos depicting nude minors and minors in sexually explicit conduct, the government has alleged. Gongloff went on MeetMe.com posing as 17-year-old Johnny Williamson to transmit sexually explicit photos to juvenile females, the government has alleged.
Homeland Security Investigations has asked anyone with knowledge of Gongloff's unsupervised contact with minors to call 1-866-DHS-2ICE.
Client Reviews
Get in Touch
Fill out the contact form or call us at
(304) 381-3656
to schedule your free consultation.
1

Free Consultation

2

Available 24/7

3

Highly Rated Super Lawyer