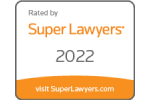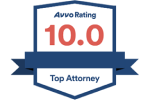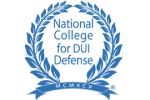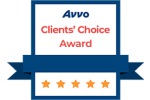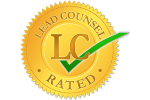 Second Man Sentenced in Upshur Robbery
BUCKHANNON — A second New Jersey man was sentenced Tuesday for his role in a kidnapping and robbery attempt at the Colonial Motel in February 2018.
Takiese Bethea, 24, pled guilty to robbery in the first degree and malicious assault, both felonies on March 7. Police say that Bethea, along with Lamere Troup, then 24, of Camden, N.J.; Michaelina Sarne, then 42, of Sicklerville, N.J.; and her daughter Alayna Puglia, then 23, of Philadelphia, Pa., conspired to rob Frank Hall, the brother of Sarne. Troup was recently sentenced to 38 years in prison for his role. Sarne pleaded guilty to felony conspiracy and is awaiting sentencing. Puglia has pleaded guilty to accessory after the fact, a misdemeanor, and is awaiting sentencing.
Bethea's attorney, Sean Logue, who would remove himself as counsel at the conclusion of the hearing, presented a case for having the sentences be run concurrently during Tuesday's hearing in Upshur County Circuit Court.
"There's no excuse for these actions, but one of the things we respect is that when a defendant gets caught that he mans up and takes responsibility for his actions and that he saves the state the cost of a prolonged prosecution and jury trial," Logue said. "Mr. Bethea manned up. He accepted the proposed plea."
Logue asked the court to run both sentences concurrently.
"This is a bad crime," he said. "I'm not soft-coating it. I'm not saying it wasn't egregious. It was bad."
The court would later hear from Bethea but Logue pointed to the fact that Bethea admitted he had been taking Xanax and drinking at the time of offense.
Although those aren't excuses, Logue said they were slight mitigating factors and that a sober Bethea may have made different choices.
"He has expressed remorse," Logue said. "He's a father and he's going to miss the rest of his son's childhood on the robbery and he feels terrible about that. I think it's overkill if you run the sentence concurrently."
Bethea, who had fought his extradition from New Jersey last year, but was eventually transferred to West Virginia, told the court Tuesday, "I am very remorseful. This whole experience has changed y outlook on a lot of things believe it or not."
Prosecuting attorney David Godwin said that as agreed he was recommending 10 years on the robbery and two to 10 years on the malicious assault with the sentences to be run concurrently.
But Judge Jake Reger noted the seriousness of the case and that the victim was stabbed a number of times, knocked unconscious, duct-taped and held against his will.
"It appeared to me he was lucky he got out the door and started yelling for help," Reger said. "He survived. It's really a serious, serious offense."
While Reger acknowledged that Bethea had taken responsibility for his actions and was the first to plead to the charges, he said that Bethea may not have been as forthright with Sarne and Puglia.
"In my mind and the court's mind, you were trying to protect them to some degree," he said adding that Puglia and Bethea had been in a relationship.
Reger noted Bethea's past criminal history but again returned to the reason why Bethea was in court in an orange inmate jumpsuit.
"This was a planned out attack from the court's perspective," he said. "You came down here from New Jersey to try to set this guy up to get his money."
Reger sentenced Bethea to a determinate sentence of 36 years for robbery in the first degree and an indeterminate sentence of two to 10 years for malicious assault with the sentences to run consecutively and not concurrently.
Godwin then moved to dismiss the remaining counts of kidnapping and conspiracy as agreed under the plea agreement.
Client Reviews
Get in Touch
Fill out the contact form or call us at
(304) 381-3656
to schedule your free consultation.
1

Free Consultation

2

Available 24/7

3

Highly Rated Super Lawyer