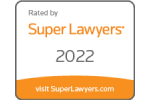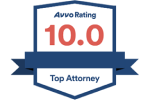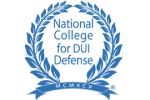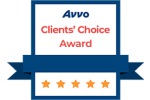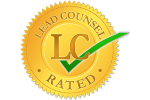 West Virginia Dot Worker Charged With Plowing Under the Influence
A West Virginia Department of Transportation plow driver was charged with driving under the influence after he was pulled over by police in Charleston because his headlights were out. Police said the odor of an alcoholic beverage emanating from the man, Thomas Henderson, who officers said had a blood-alcohol content of .09 percent, according to the Associated Press. In West Virginia, .08 percent is the legal limit for intoxication. For drivers who hold a commercial license, .04 percent is the legal limit. He was taken into custody, but later released after posting a $500 bond, the AP reported.
From Logue Law Firm Sean Logue: Quite frankly, the defendant's job is on the line in this case. Because the defendant, Thomas Henderson, was driving a commercial vehicle when he was arrested for DUI, it is likely that more than his personal driving privileges will be affected if convicted. While the suspension of his personal license would likely be for a period of 15 to 45 days, he could also lose his commercial driver's license for one year.
But consider this: Because Mr. Henderson's blood-alcohol content was reported to be .09 percent (just more than West Virginia's legal limit of .08 percent), it is likely that it was collected through a breath test. And as an experienced lawyer specializing in DUI cases, I can tell you those breath tests, also known as breathalyzers, are notoriously inaccurate. There are many reasons why these breath tests are inaccurate and therefore unreliable. Specifically? While each person's solid-to-liquid blood ratio is different, breathalyzer devices use a one-size-fits-all mathematical approach to convert the sample into a BAC.
In Mr. Henderson's case, there are also many unanswered questions regarding the validity of the breath test: Was the machine clear of all saliva, which could result in a sample with a greater BAC? Was a field sobriety test given? Did the arresting officers allow for the proper amount of waiting and observation time between when Mr. Henderson was arrested to when he was tested? These are all issues a seasoned DUI attorney would ask in order to help get the best possible outcome in this case. I am a seasoned, experienced attorney who has been distinguished as not only a member of the Top 40 Under 40 Trial Lawyers organization but also through inclusion in the Pennsylvania Super Lawyers Rising Stars list – and I will fight for your rights if retained.
Source: Fox News – W.Va. DOT snow plow driver charged with DUI
Client Reviews
Get in Touch
Fill out the contact form or call us at
(304) 381-3656
to schedule your free consultation.
1

Free Consultation

2

Available 24/7

3

Highly Rated Super Lawyer