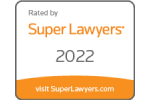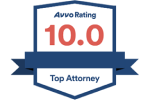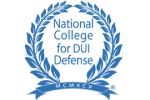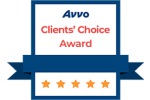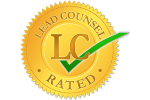 Woman Hit By an Alleged DUI Driver Gets a Ticket for Jaywalking
I am a criminal defense attorney in Morgantown with substantial experience. So, trust me when I say that charges might look fine on paper but when you consider the evidence and circumstances in their entirety, it looks odd. And this is something that happens all the time within the legal system.
This is where the role of a criminal defense lawyer comes into play. What we do is negotiate with the prosecutors in order to ascertain that all the aspects of a case must be taken into consideration while handling traffic citations or criminal charges and similarly, the elements which have no relation to the case whatsoever must be excluded.
Are You Not Convinced? Looking for an Example? Here's One
Recently, a female student of the West Virginia University had been cited for jaywalking as have been reported in the local media. According to the police, she had run across one of the Morgantown streets and was hit by a driver who was charged with driving under the influence later on.
As per the news reports, the driver was going at a high speed of 25 mph when the girl was hit and the tremendous force caused her body to roll up over the windshield.
It is a fact that one can argue about the girl putting herself in danger when she apparently ran down the hill, across a throughway that was lacking a crosswalk. But please note that what was the point of the jaywalking charge on the girl when the driver who hit her has been alleged with DUI owing to the crash?
It seems like a tactless and stupid move considering the fact that the young girl incurred a number of injuries. This was certainly a learning experience for her and a harsh lesson on how to cross the street safely. A student of the West Virginia University was found quoting in the WVU student newspaper, "Everyone jaywalks. The fact that she's being charged with jaywalking shows a misunderstanding of prevention."
I too, agree with him. I have seen many such DUI cases in my life, and some of them were also for the WVU students. However, I definitely do not want to point fingers or blame anyone. I have always taken my best efforts to imbibe the positive out of an incident; I look forward to learning something or trying to find out something which can be changed in order to stop such incidents in the future.
What do you think is the solution to this? More DUI prevention or number of crosswalks? Or should the government arrange improved signage for both the pedestrians as well as drivers?
Let's leave that for West Virginia University to decide.
A young woman like this girl who was hit has more on her plate right now than dealing with traffic tickets. She might have to do a lot of other things like handling insurance companies and coping with the consequences. So, it is better than before putting up charges against someone, we contemplate wisely and reach a logical and sensitive conclusion.
Source: WVU's Independent Student Newspaper – Citation adds insult to injury, lacks compassion
Client Reviews
Get in Touch
Fill out the contact form or call us at
(304) 381-3656
to schedule your free consultation.
1

Free Consultation

2

Available 24/7

3

Highly Rated Super Lawyer