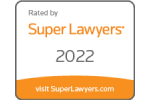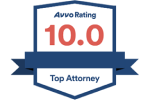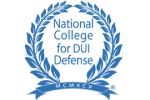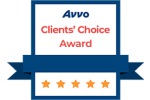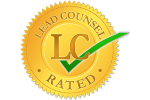 West Virginia Man to Spend Up to 10 Years in Jail for DUI-Related Crash Death
A Charleston, West Virginia man will spend two to 10 years in prison for killing a 17-year-old boy in a DUI-related head-on crash in January 2012, according to the Herald Media Mail. A jury in November found Merle Stanley Johnson, 66, guilty of driving under the influence and causing the January 2012 death of James "J.J." Fletcher. A jury also found Johnson guilty of negligent homicide and other traffic offenses, the Herald-Mail Media reported. Police said Johnson's car crossed the median the evening of Jan. 22, 2012, striking Fletcher's vehicle. Fletcher died and Johnson suffered serious injuries.
From Logue Law Firm's Sean Logue: This is a very sad, very tragic case – and in these instances, a defense attorney who is both experienced in dealing with such tragedies, as well as one who has the experience necessary to aggressively attack the basis of a DUI at trial, is imperative. I can't stress this enough: In order to successfully handle this DUI case, key pieces of information need to be understood.
One question that immediately comes to mind is whether or not a field sobriety test was used during the arrest. Another is whether or not the arresting officer allowed for the proper amount of time between the time of the defendant's arrest, and the time a breath test was given. Because here's the truth about field sobriety tests: They are infamously inaccurate. In fact, there are no scientific studies published that prove their effectiveness.
Defendants in cases such as these need to hire an attorney who not only understands the special care and concern needed in tragic cases such as they, but also one who is not afraid to take the charges all the way to trial if necessary. I am a seasoned, experienced attorney who has been distinguished not only as a member of the Top 40 Under 40 Trial Lawyers organization but also through inclusion in the Pennsylvania Super Lawyers Rising Stars list – and I will fight for your rights if retained.
Source: Herald Mail Media – W.Va. family of teen killed in drunk-driving crash face man convicted of DUI
Client Reviews
Get in Touch
Fill out the contact form or call us at
(304) 381-3656
to schedule your free consultation.
1

Free Consultation

2

Available 24/7

3

Highly Rated Super Lawyer